Thursday, Oct 19, 2023, 9:00am - 1:30pm
Non-Member Price
$425.00 +HST
Municipalities and government agencies often face challenges in organizing and managing complex information. This workshop is designed to contribute to the operational efficiencies of a municipality's records management program.
Join us to go on a journey of a record life cycle — from storage to final disposition, we'll outline key policies for an effective records management program. Learn how to manage electronic records, including how to properly scan and digitize, and how to better manage email records. 
Learning Objectives
Outline policies for your municipal records management program
 Discover how to set up your own electronic managing system within shared networks
Learn how to better manage email records
Understand how to set up a scanning project
Learn the basic fundamentals of effective records management
Speaker
Ilidia Sa Melo, CMO, AOMC, AMCT
Access & Privacy/Records Management Facilitator
Image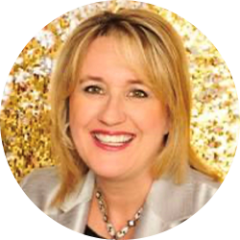 Ilidia Sa Melo has been working in the public sector for more than 33 years. She has held positions with the clerk's office at the Region of Waterloo, City of Cambridge, and Township of Woolwich; assuming leadership roles as Deputy Clerk and Manager of Information Management, Archives, Privacy Officer, and Business Licensing. Ilidia has completed the AMCTO Municipal Administration Program (MAP) and has continued her education successfully completing the AIIM ERM Master Certification Program and AIIM Specialist Certification Program, Adjudication Certificate from the Osgoode Hall Law School, and has achieved her CMO (Certified Municipal Officer), CMM III (Certified Municipal Manager), and AOMC (Accredited Ontario Municipal Clerk) designations.
Ilidia has kept up with her love of learning through courses taken at the University of Waterloo, AMCTO, ARMA, AIIM, and various workshops and development programs, and has facilitated many workshops and learning sessions for AMCTO. She has won numerous awards for her high level of commitment, leadership, and project management including winning the prestigious 2015 Women of Distinction Award from the YWCA. She has been recognized as an accomplished leader, serving as a role model for others, and has been an AMCTO member since 1994.